Go Green In Style
Ways to go green with your wardrobe is the perfect formula for people to make a difference. Encouraging good health and enhancing the forces that shape our environment are the key to the future.
As the old saying goes, "If you're not part of the solution; you're part of the problem."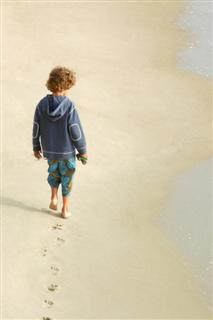 Consider the fact that every item of clothing you buy has a carbon footprint. Simply put, that is the measurement of the total impact that human activities and products have on the environment.
Traditionally, converting raw materials into textiles uses at least 8000 toxic chemicals. This human impact has devastated life on our planet, leaving a very large footprint - and that's just the creation process.
Based on the life span of any given product, the remaining half of the ecological footprint occurs after the garment is purchased.
Global awareness of our carbon footprint is steadily on the rise. The world population is developing a fundamental understanding of the need for ecologically sound practices.
Choices for sustainable, eco clothes keep that momentum rolling.
Going Green In Your Closet
Here's a few simple steps to help you go green. Challenge yourself to successfully complete at least one item from the list with the goal to adopting them all.
Remember, buying just one organic t-shirt is a powerful affirmation of positive change. Buying green apparel one garment at a time helps us keep our pristine planet.
Think before you buy with consideration to good health
Learn about environmentally friendly choices
Look for eco-friendly retailers
Check labels for natural and organic fiber content
Buy less and purchase essentials that mix and match
Be an avid supporter of natural, eco friendly and organic fiber content
Buy less and purchase essentials that mix and match
Be an avid supporter of sweatshop free apparel
Check out Fair Trade labeled clothing and buy garments from these retailers
Buy recycled garments from consignment shops, next to new stores, etc
Wear clothes that don't need dry-cleaning
Use biodegradable laundry detergent and line dry or flat dry as much as possible
Don't throw your clothes in landfills. Recycle or donate them to churches or charities - People worldwide need clothing.
Redesign your garments by giving them a fresh new look
Ask direct questions regarding company ethics to your favorite designers or brand names
Raise awareness - educate your children, friends and family
Challenge someone else to go green with their wardrobe
Remember, environmentally friendly fashion no longer translates to shapeless or unflattering hippie clothes. Green living style and fashion is blossoming, with designers utilizing innovative designs and natural fibers.



The Power Of Going Green
If you want to have increased selection and availability when it comes to eco clothes shopping, then support of the go green clothing movement gives you power.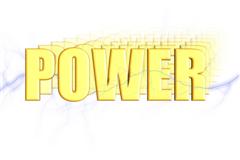 There has been a lot of hype over organic foods and now, eyes are quickly turning toward "greener clothing" as well; with consumers in the driver's seat.
By choosing green apparel more often, consumers are creating product demand. In essence, they drive the market, resulting in a snowball effect.
Here's how it works:
The businesses that currently manufacture environmentally conscious clothing begin to realize more stability.
Organic and green apparel producing companies capture their share of the marketplace and lead industry growth, which doesn't go unnoticed.
Others companies eagerly climb aboard and change their practices to becoming more environmentally friendly.
Because competition plays a large roll in economics, there is a shift. Existing businesses expand while other companies quickly evolve or adapt to assume ethical and environmental principals.
As worldwide customer awareness increases, demand rises. Where there is demand, more supply will surely and rapidly follow.
The result is that more growers and manufacturers become eco-conscious. Their dedication to producing natural and organic supply creates a win-win situation. Producers develop good reputation and stability.
Going green consumers can enjoy a wider selection and availability of healthier and more ethical clothing.
Diversity and availability of environmental clothing styles is today's hot ticket.
Consumer values and organic desires compels continued industry growth. Public recognition is bestowed on those producers, manufacturers and retailers for maintaining their efforts in sustaining our environment and reducing our carbon footprint.
Everyone from the grower to the consumers should feel proud to support green clothing made from natural, organic and eco-friendly products. Every person who participates in environmental stewardship pushes the global momentum to higher levels.



Make A Worldwide Difference When You Go Green
Many years ago, natural and organic fibers used to be the only clothing source until synthetic development came along. Through it's development and mass production, we now recognize the globally devastating results of our "progress".
The evident damage incurred by extreme chemical and synthetic processes has inspired focus to return to Mother Earth with the exploration of sustainable and natural fiber options.
Producers, manufacturers, and consumers are all building rapport in support of green clothing and textiles. This will lead to inevitable eco-friendly industrial growth and a much brighter future as it strengthens into a unified global mission.
So start today. Get behind the movement and make a stand. Have a voice. Go green. Impact lives and make a difference. Keep the momentum going. Improve your children's world with the green living choices you make now.



So Where Do You Get COOL Organic Clothes?
Keep browsing this site - we have a lot of great recommendations for you! But to get you started, make sure you check out a couple of our personal favorites!





Greenloop has the COOLest fashions. You can shop for fashions from great designers like Lara Miller and Stewart+Brown.











Nimli makes it easy and fun to green up your closet with the latest fashions from amazing designers.










Return to Green Clothing
Return from Go Green to Home Page