Organic Hemp Clothing Is Surprisingly Soft
Try It...You'll Really Like It!


It's common to think of hemp clothing as rough, scratchy and unyielding.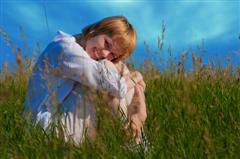 But new hemp fabric technology has dusted off that old image and given it a makeover.
The result is new, fashionable and contemporary clothing that offers
amazing softness and comfort.
So Are You An Eco-Conscious Fashionista?
If so, you'll love to express yourself through the hemp styles that are timeless and classy.
Go anywhere in style with fashion forward designs that outlive fads and can be worn from season to season.
Hemp shirts, jeans, T's and more offer style, versatility and comfort for everyone, and offer the alternatives sought by vegans. Walk with nature, not against it when you wear hemp shoes, sandals and sneakers allow you to tread lightly on the earth.
Hemp bags are roomy and great for all your excursions, big or small. Whether you're looking for a wallet, purse, backpack or travel bags, hemp fabric allows you to have great style, elegance and taste.
Try some hemp fashion...You'll be pleasantly surprised!
Not convinced? Check it out - it's even soft enough for diapers!




Care What You Wear...




We recommend the hot & trendy styles from modern designers. Seeing is believing!

Nimli for flattering "designer" jeans and dresses at great prices. Browse by fabric or renowned designers like EcoSkin and Elwood Clothing.

Visit our store for hemp fashions for men, women and children. You'll also find sandals and footwear.

All Things Green - UK








Return from Hemp Clothing to Home Page