Enjoy Heavenly Comfort In Bamboo Sheets, Towels & Robes

Slipping between bamboo sheets after a long, hard day is a little piece of heaven.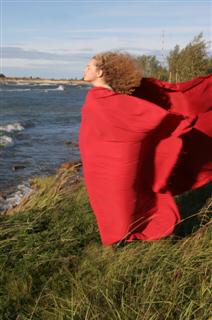 Whether you are toweling after your shower, sprawled in your sheets, slipping into your shirt, or sliding into your socks - bamboo fabrics will leave you feeling totally fresh and clean.
Bamboo linens and towels are easy care. The fabric is strong and durable, yet the more you launder, the softer it becomes.
Antibacterial and hypoallergenic properties are an added bonus. It is well known that soiled clothing harbors microorganisms that can cause or spread infection.
Bacterial growth is actually blocked by bamboo kun, which is the natural protectant of bamboo itself.
So, no matter what you wear - or sleep in - make it bamboo. You'll reap the benefits, and you'll tread softly on the environment too!






Experience Complete Bliss In Bamboo Sheets
Today's world is hectic and you deserve a good zen-like sleep after an exhausting day. So spend every night pampering yourself in the revitalizing luxury of bamboo bedding, duvets and pillows.

You not only get the benefit of exceptional, soothing comfort, your bamboo linens also ventilate and wick away moisture. That means they insulate when you're cold, and feel cool when you're hot.
This makes bamboo sheets the perfect solution for menopausal women or anyone with night sweats!
Bamboo is also perfect bedding for those little tykes the who need to have a natural, restful sleep for good health.







Don't forget to check out bamboo pajamas and bathrobes for even more enhanced night time comfort. They make the perfect gift!







Towels That Just Can't Be Beat
For the finishing touch after a bath, indulge yourself in the pleasure of plush and silky soft bamboo towels and bath linens that are good to your skin.

They are superbly absorbent, thick and amazingly soft. They also dry faster than regular cotton. White towels are without harmful dyes and are of course, antibacterial. They're also virtually lint-free.
Because these towels are so soft, they are suitable for the most sensitive skin. That allows you to provide the best hygienic, natural care you can possibly give when bathing your babies, children and yourself.
Bamboo fabric towels are perfect for bath, beach, travel or sports.
When caring for your towels, machine wash in cold water. Tumble or line dry. Do not use bleach and choose dryer sheets over liquid fabric softener.



Care What You Wear...




So Where Do You Shop?
If you're lucky, you may have an organic clothing outlet near you. If not, you might like to browse through our store for eveything you need.

Enjoy elegant bamboo intimates and soft robes after you've dried with plush bamboo towels. Available at NIMLI.




Related Pages
Return from Bamboo Sheets to Home Page