Don't Just Say Wool ...Say Pure Wool

The demand for pure wool clothing is on the rise. Traditional sheep wool uses pesticides that pose serious health risks to animals, humans, and the environment.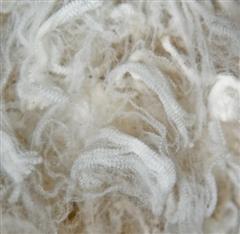 As people become more health and environmental conscious, it's no surprise that organic wool is quickly gaining popularity.
If you like wool, be extra cool - wear organic wool. If you've avoided wool because it was itchy and scratchy, find out that you really can wear it comfortably.
Organic wool is non-irritating. Often those who experience a reaction to conventional wool are actually experiencing sensitivity to the harsh chemical agents and dyes, and not the wool itself.
Because organic wool is free of these toxins, it can be worn extensively without the usual discomfort.
Don't confuse pure wool with "virgin wool." Virgin wool is wool that hasn't been used before, except by the sheep from which it grew. Pure fleece, on the other hand, is organic wool which is unsullied by common pollutants.



Pure Wool = Pure Pleasure
Mother Nature created an amazing fiber. Organic wool can be worn next to the skin, as a middle layer, or as outerwear.
The fabric breathes to help prevent sticky sweat and keep you comfortable.
This perfect insulator has the natural ability to wick away moisture. It can absorb up to 30% of its weight in moisture without feeling wet or clammy.
Being naturally antibacterial and mildew resistant means no nasty dust mites, making it great for babies and bedding. Keep everyone in your family snug as a bug. Never be cold again.
Nature's most impressive natural fiber just got better - it's organic! That means it's infinitely better for both you, your family and the environment.



Care What You Wear...



You Deserve Heavenly Natural Wool Clothes
Today's designers often blend organic wool with other fibers for added softness and comfort to incorporate into their collections. The result is timeless classics that never go out of style.
Experience the unreal softness of the best wool with these elegant clothes from the designers at Nimli.


Greenloop
fashions help you look gorgeous and change the world for the better at the same time.
For cozy kids clothes and other wool garments, browse All Things Green UK


Check out our A-Store for amazing organic wool products that won't break the bank.



Related Pages
Return from Pure Wool Clothing to Home Page